Travelling with your baby
Connect North West try to offer one parent/carer the opportunity to travel in the ambulance with their baby: for outpatient appointments, return journeys to a local hospital, or transfers to hospitals closer to home. The final decision to allow a parent/ carer in the ambulance is at the discretion of the transport team.
Unfortunately sometimes it is not possible for a parent to accompany their baby on the transfer. For example, if your baby is very sick, the team need to concentrate on providing intensive care to your baby. It also may not be possible if there is not enough space in the ambulance. If you are not travelling with your baby, the team will update you on your baby's condition prior to departure, and take your contact details so they can ring you when your baby arrives at the receiving hospital.
Please do not attempt to follow the ambulance transporting your baby. We understand that you may be worried about your baby travelling without you. However, following the ambulance can put you at risk of an accident, as our ambulances are able to use certain routes that cars cannot, and are driven by specially trained drivers who can use blue lights to avoid traffic.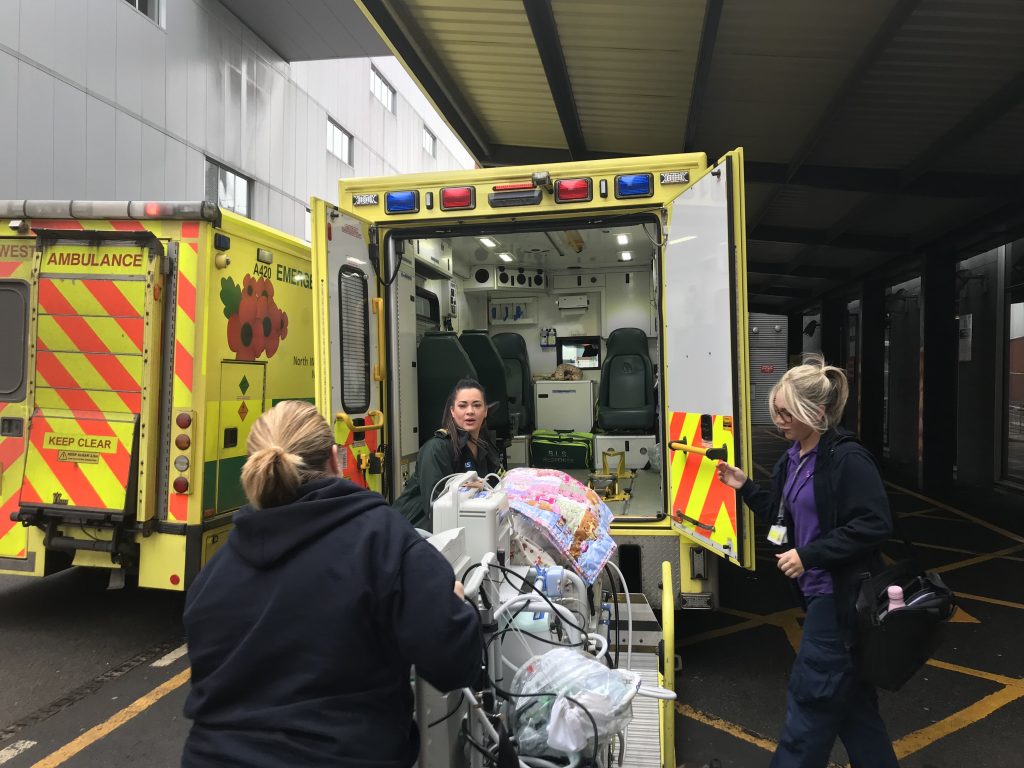 If you are not well enough to travel and remain an inpatient, the unit treating you will try to make arrangements for you to be transferred to the same hospital as your baby. In the meantime, until you are fit to travel, you will be kept fully informed with your baby's progress at the new unit.
The transport team's priority is the safe transfer of your baby. On the day of transfer the team will assess your baby's fitness to travel. Very occasionally they may feel it is not safe or appropriate to transfer your baby at this time. Should this happen you will be given a detailed explanation, and the transfer will be rearranged at a later date.