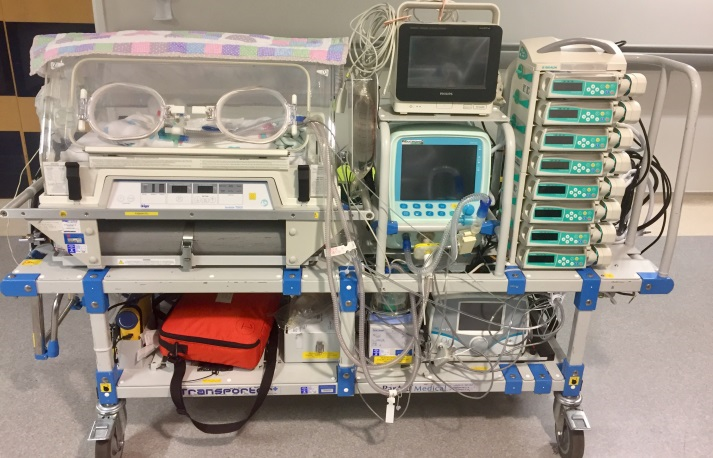 Our Transport Equipment
Your baby will be transferred in a specialist transport incubator. Our incubators are equipped with all the necessary equipment to provide the appropriate level of care which your baby needs. Our incubators are able to provide mobile intensive care and are equipped for all eventualities and emergency situations.
The incubator is able to keep your baby warm and allows our team to observe your baby closely throughout the transfer. The incubator is designed to lock securely into the ambulance and the team will also use soft Velcro safety harnesses in the incubator, to secure your baby safely in the incubator for the journey.
The Incubator will have a cover over it to maintain your baby's privacy and prevent them from being startled by any bright lights! A small teddy bear or blanket can accompany your baby in their transport incubator if you would like.
Throughout their journey in the ambulance your baby will be continuously monitored. Your baby will be accompanied in the back of the ambulance by a Nurse; and when required, a Doctor or Advanced Neonatal Nurse Practitioner (ANNP).